Hey everyone!
So, I went to Buffalo for 1 day this week, I'm in Toronto right now so that's why we only went for a day, (don't worry, I was back in town for Canada Day and had a great one!) and I got some stuff. This was a shopping-based trip meaning our main purpose (and only purpose) to be in Buffalo was to shop. We went to an outlet and an actual mall (one on each day) and I did not get a lot of stuff for myself since my mom wanted to get a lot but still I tweeted I was going to do a haul so here we go! Oh follow me on twitter, the link is on the right side under "More Taylor" just click "Twitter" and it will take you to my twitter account! And just so you know, my giveaway is still active! What a long intro, I'm going to start now, I swear!
The first store I stumbled across was in the outlet and was of course, a CCO (Cosmetic Company Outlet). A CCO sells all the Estee Lauder brands including MAC, Bobbi Brown, Clinique and more for a discounted price. You can find discontinued or limited edition products here. I don't know how much the discount is but I think it's 20%.
The first thing I got was from the MAC Venomous Villains Collection that recently came out, it was the Cruella DeVil "Carbon" Eyeshadow. Carbon is a permanent colour, but it was on sale... because of the packaging (which is not the great considering it's a floating head). It was $11 and if I bought it at a regular MAC it would have been $17.50. It's just a basic matte black that is very pigmented, I'll use this to set my eyeliner.
This is the next thing I got that I am OBSESSED with! It's from the latest Christmas collection called "Tartan Tale" which I did not get anything from, sigh so I was stoked when I saw this in the CCO. It is the "Vain & Glorious Lip Bag". It comes with a cute little bag, a MAC lipstick in "Mellow Mood" which is a lustre, by the way I love the glossy gold packaging, a lip liner in "In Synch" which is also in the black and gold packaging theme and is a light pink colour, and the reason I bought it is the Dazzleglass in "Baby Sparks" which is a permanent colour! By itself, it costs $22 but I paid $25.25 for this amazing kit!
My mom and aunts are OBSESSED with
Ann Taylor LOFT
, which is a clothing store that is not opened it Canada yet. So naturally they were attracted to this store in the outlet and mall but I only got one thing from the LOFT.
The only thing I got from LOFT is this pretty kind of Tiffany blue bag with gold stripes! It just screams "TAKE ME TO THE BEACH!", since I live in Canada we barely have beaches and I don't consider our beaches legit beaches. However, there is an amusement park near Toronto called Canada's Wonderland and me and all my siblings have a pass since we are on a 6-week vacation here, we are bound to go more than 3 times. I'll be bringing this bag there and they have a water park inside the amusement park so I think its a good idea to bring this bag.
After that I went in Hollister. They were actually having a really good sale so I picked up a few things. Unfortunately, it's really hard to find your size in a massive Hollister sale.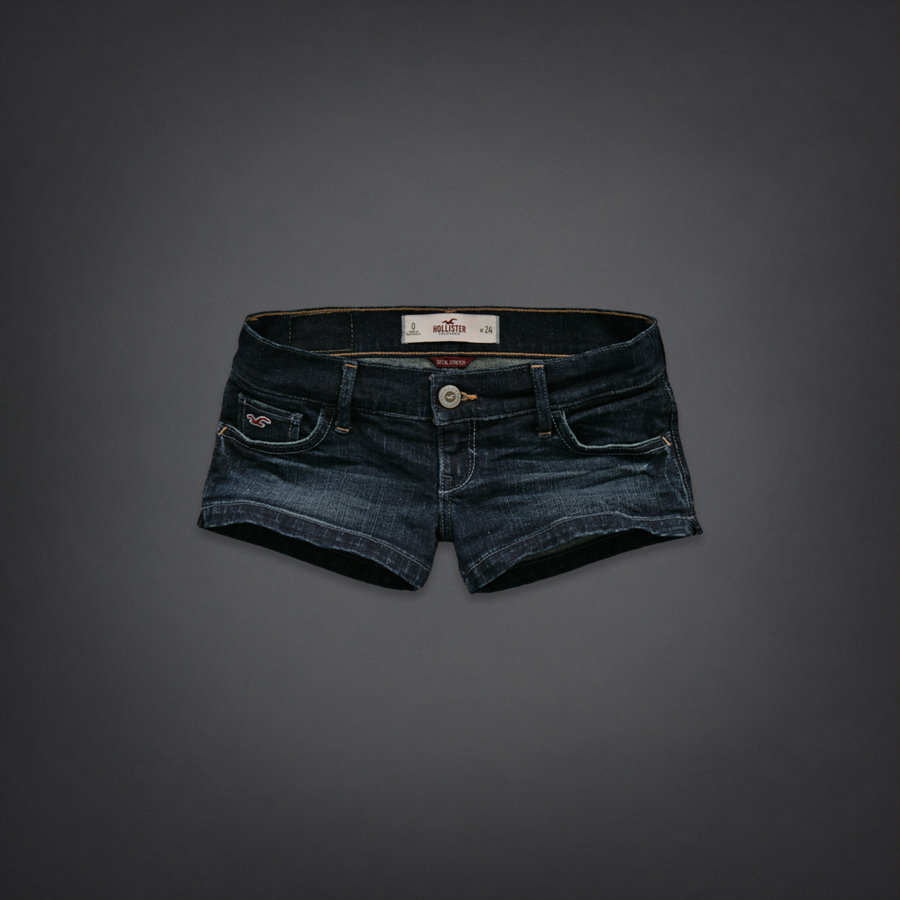 The first thing I got were denim cut-off shorts. These are the Fallbrook shorts and I got them on sale for $25 instead if paying $45. I love denim shorts in the summer, they are so versatile and easy to wear that every girl should own a pair. You can never have to many denim shorts in my opinion.
The next thing was this really cute white top. It's so simple yet it has so much detail and little things going on. I don't even know how to describe it. I got it for $20 but it was 30% off that, you can do the math! I couldn't find this one on the website but there are plenty more that are very similar.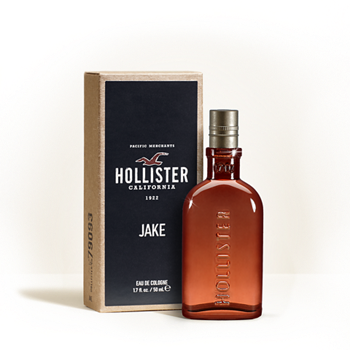 The last thing I got from Hollister makes me so giddy! It's the Hollister JAKE cologne, which smells so amazing! I personally won't spray it on me since it's a guy scent but I will be spraying it on my clothes... which I already have done. The sales associate told me that they usually spray this cologne on their clothes or they spray SoCal, I opted for Jake.
The next store I went to is one of my all-time favourites and that is
L'Occitane
. I've been shopping here for years and years because my mom adores this shop. This brand is also sold at most Sephoras and on Sephora's website.
I recently got a sample of this and have used it all up. I usually don't go out and buy the full size after a sample, but I had to get this. It's the Amande Pomme (Almond Apple) Sweet Peel Exfoliant. First off, it smells amazing! I only use this about 2 times a week but it is very gentle. The little beads are actually crushed almond shells. There is organic apples to refine the skin's texture, almond oil leaves the skin really soft and apple cider vinegar is used to tighten the pores. Seriously, you are left GLOWING once you use this.
After that I went into
Sephora
, which is like the beauty stores or ALL beauty stores. I did get a few things there but I managed to control myself. By the way the Sephora I went to had a HUGE selection of Urban Decay NAKED Palettes so you might want to check yours out if you wanted one.
The first thing I got was from the sale section. Always look for that in your Sephora, they have a lot of great deals! Anyway, this first product is actually the Sephora Blush Me! in "Brun Timide N.7". This blush is super pigmented so beware! It is a very nice natural colour and it was only $8. I couldn't find it on the Sephora website so you have to physically go to Sephora to go find it.
The next thing I got was again from the brand L'Occitane. This is my favourite hand cream of all time and trust me I have a lot. I always have one of these on my night stand and I always get the small size because they can last a very long time. This amazing hand cream is called the "Shea Butter Hand Cream". It is really think and creamy since it contains 20% shea butter and it smells really good too. I've been using this for about 3 years and have been through maybe 3 or 4 small tubes that only costs $10. I have to stock up since I use it everyday.
The last thing I got from Sephora is another eye cream. I just bought my Caudalie one but it was not helping so I went into Sephora and the girl told me to use First Aid Beauty. They recently came out with the 5 in 1 Eye Cream which has actually been helping a lot. I really like this eye cream but it is intense so after my eye heals I'll go back to the Caudalie for everyday moisture.
That is all I got from Buffalo but the day before my mom picked me up some stuff from Aritzia that I actually wore to Buffalo. As most of you know, Aritzia is one of my favourite stores, if not my favourite store.
The first thing is the Talula Starboard Shorts in white. The buttons are actually very nautical since they have anchors on them. I love how there are 3 buttons on each side instead of one button in the middle. I usually don't wear high-waisted shorts but I love these.
The next thing is the TNA Del Ray Tank, I don't know what colour it is since it wasn't on the website. Anyway, it's a really nice free-flowing tank top and it is super light. I wore this tucked into the whote shorts. I love this colour, don't you?
So, that is the end of my haul. I promise I won't be doing another haul for awhile since you are probably tired of them. Let me know in the comments what my next blog post should be about. Don't forget to enter my giveaway (it is international). I hoped you enjoyed this and I will talk to you all very soon. Follow me on twitter!