Hey beauties,
So today I have a cute outfit of the day for y'all. I was planning on doing my August favourites but I decided to do an OOTD and hold off my August favourites for a little while longer! So let us get started into my OOTD!
Here is my entire outfit: it is really plain and flirty. As you can see it's a really light colour palette and really flattering. I know it's almost fall but it was really hot today and I decided to go ahead and wear some white shorts. Let's get closer up shall we....
Apparently not.... LOL, my bad! Here's the back of my outfit because the back os way more interesting then the front of the outfit anyway! I promise that we are getting close up... NOW!
Here is my top, it looks really plain in the front, like a tank top (in the Miley Cyrus imitating a Jersey accent voice -- of you have NO idea what I am talking about click
HERE
to find out). At the shoulders you can sort of see some detailing.
BAM! The back of this shirt is so damn amazingly pretty! I don't really know if I consider this lace so I'll call it detailing. I got this shirt from Free People for about $16 in California! I just LOVE this shirt!
I'm sure you've seen my shorts before but they are my high-waisted "sailor" shorts that I got at Aritzia. They are from the brand Talula and I'm not even going to explain these since I've worn them in an OOTD before.
Now for accessories, I am wearing 3 bracelets. The first one (top) is a really detailed pink and silver beaded bracelet. I'm not really sure where it's from, sorry. The other 2 bracelets are these pearly white uneven stones and the first one actually has this pendant with a starfish in it. They came in a set from American Eagle.
I wore my silver heart Please Return To necklace from Tiffany & Co. I bought mine at John Bull in the Bahamas in 2010. This is probably mu favourite necklace! It's so simple and classic and pretty much goes with everything!
My earrings are my Betsey Johnson bow studded earrings I bought in California! (I love the rainbow in the picture). I love the fun yet classic element of these earrings and they have definitely become my new favourite earrings.
The nail polish I am wearing is Chanel Peridot from their fall collection. This is this fall's "IT" colour and it is gorgeous. I don't personally own it but I do want it, but the price is the biggest obstacle. Then again who said Chanel would be cheap? Peridot is a green-gold-blue colour and it changes depending on your movement and the lighting. It is a unique colour for sure.
So that is my outfit for today, I hope y'all enjoyed this post and had fun reading it. I will talk/write to y'all very soon with my August favourites post! Have a funtastical day/night!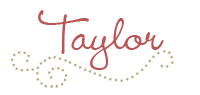 P.S. Are you following me? GOOD! You now can enter my giveaway! 4 days left! Wanna win prizes? Well good click
HERE
for your chance!
P.P.S. I don't mean to be a pest but I would love you forever if you would take time out of your day to nominate me for something dearest to my heart. Click
HERE
to see what I am blabbering about