Hey beauties,
So today's post, as promised is my August favourites. Hard to believe August is over and I'm going back to school Tuesday. Time truly does fly and my summer is coming to an end sadly. Now that my school year is starting I'll have less time for my blog but fear not I will still post 2-4 times a week! So I'll get into my favourites.
1. MAKE UP FOR EVER Lift Concealer
My mom has been using this concealer for about a year now and she has like 10 tubes of this so I decided to take one late July and used it all of August. Now, my mom is paler than me, by paler I mean way paler considering I'm tan. Her shade is Dark Beige 2, and this is the shade I use. Since it is light for me it acts as a brightener too. The Lift Concealer is meant for under eyes but I read on Sephora's website that it can be used as a highlighter.
2. MAKE UP FOREVER HD Microfinish Powder
I got the mini version of this in a little set I talked about in my July Favourites. I use a small blending blush and apply it to set my under eye concealer. It's just a translucent powder that sort of mattifies by "sort of" I mean it does not make you completely matte but it does mattify, if that makes sense, LOL.
3. Benefit CORALista Boxed Powder Blush
CORALista is a really pretty warm pink coral. I got this is a little Benefit kit for $30. Considering the blush is $36 and the kit came with the blush, Eye Bright, That Gal Primer and more I think I got a good deal. Look out for Benefit deals! Besides looking really pretty it also smells really good too. Benefit recently changed all their boxed powders to look like La Bella Bamba Blush.
4. MAC Fluidline in BlackTrack
I go on and off my MAC gel liner all the time. It was my first product I bought at MAC and I've had it for over a year now (still on my first pot) and I will continue to buy this forever and ever. It hasn't dried out the slightest bit yet. I apply this with a MAC 210 brush, my first ever MAC brush!
5. Laura Mercier Full Blown Volume Lash Building Mascara in Black
I got this sample in a Sephora box gift on VIB Appreciation Day. I was excited to try this mascara and although it isn't amazing, I really like it. It does a good job at volume and separation. It does lengthen a tiny bit, which is a plus for me and it doesn't clump. It is a good mascara but I won't be splurging on the full version any time soon.
6. MAC Eyeshadow in "Dark Edge"
As I've stated many times before that I don't like wearing eyeshadow therefore, I don't wear eyeshadow. I do like using eyeshadow as liner though and this is what I use this for. I bought Dark Edge at a CCO in the Tempting quad for $24 and CCOs always have this palette so go check it out. It is a satin finish and from the N Collection.
So that is all for my August favourites. Not a lot this month since I haven't been shopping as much as travelling and when I did go shopping I wouldn't buy make up. I hope you all had the time of your lives reading these and what are your favourites this month? Let me know in the comments!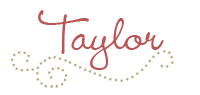 P.S. HURRY! My giveaway is ending soon and I want you to have a chance to win some prizes! Click
HERE
for your chance.
P.P.S. You have done so much for me but I really need you to this! Click
HERE
to help me out and make my blog better!