Hey beauties,
Today I am announcing my 100 follower giveaway winner! Thank y'all for reading and supporting my blog. If you didn't win don't worry, there are plenty of giveaways I have planned for y'all big to small. Y'all are amazing and give me the best motivation in the entire world.
Without any more waiting the winner of the giveaway is:
BeautyInBloom
!
Congrats winner! The e-mail I sent you failed, so if you would like to claim your prize just send me an e-mail in the next 48 hours (September 9, 2011 at 3:30pm EST) telling me you would like to claim your prize! E-mail me at: taylorh009@gmail.com
So, that is all keep your eye out for my next blog post! And THANK YOU SOOOOOOOOOO MUCH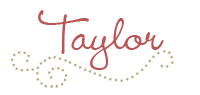 P.S. Please nominate me to help my blog out, I'll love you forever! Click
HERE
to find out how you can get my eternal love.