Hey y'all,
After I heard the news that the legendary co-founder of Apple, Steve Jobs died I was in shock. Today isn't a usual post but I feel the need to write it since I truly believe Steve Jobs has changed the world we live in, and certainly my world. As I type away on my laptop designed by him, I come to a realization that I am way sadder than I thought I would be. Unfortunately, from what I heard, cancer took Steve's life at the age of 56.
Although, it wasn't breast cancer that claimed his life (it was pancreatic) I thought this would be a good opportunity to talk to you all about October being breast cancer awareness month. In honour of breast cancer awareness month I will be hosting a small giveaway for 3-5 pink products that support breast cancer and all cancer research. The giveaway will be going on all month long and be sure to look out for the official giveaway post.
Be sure to look out for more cancer related posts in the near future because cancer is a cause that is near and dear to my heart. Even though he'll never read this I would like to say Thank-You Steve for changing our century forever, you will truly be missed.
I'm sorry for the random kind of irrelevant post but I just felt the need to do more than tweet about it. Thanks for reading this short post and have a great night everyone.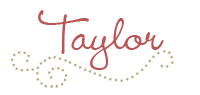 To read about the death of Steve Jobs you can click
HERE
!