Hey y'all,
So, let me just start by saying GO PATRIOTS! Anyway, today I went shopping and I got some stuff. I will also announce my first prize for my Bloggiversary giveaway. I've added a picture on my sidebar, just click on it and it will lead you to the entry post with the rules & everything you need to know. So, I shall start my first haul of the new year! Let me just add that some of these things are just essentials and really random but I thought I would share anyway... DON'T JUDGE.
The first thing is this dress. I am IN LOVE. It is just so gorgeous, (Pardon the bad hair day by the way). I bought this at Costa Blanca, I really don't own anything from that store but my mom wanted to show me a dress then I found this baby. I'll be wearing it this weekend for my aunt's 60th birthday. They had it a striking blue colour but they didn't have my size in it so I went with the pink. The brand is called Freshine and it was $40.
I went to Shoppers, as there was 20x the points on beauty products and as I was at the cash, I spotted the Travalo, which is just a perfume spray. I was looking for this everywhere and I was super excited when I found this. I'll be bringing this to school (even though it's supposed to be scent-free... shhh) and filling it up with Taylor Swift's Wonderstruck. I believe it was about $12.
And the random stuff begins. So... I needed razors and these ones were on sale. I usually buy the Twilight ones, which are pink & purple, but the Bella ones were on sale. I don't really know the difference to be honest. So... yeah Bic Soleil Bella Disposable Razors. I prefer disposable razors, I find them easier to deal with. I bought this for $5.99.
Deodorant. I am a normal human being, I perspire like everyone else but I don't like it so I use deodorant. I got a mini one of these Dove Ultimate Go Fresh antiperspirants in whatever scent this is, while I was in downtown Toronto this Summer. Dove was in Dundas Square giving out free minis of these and I loved the scent so I decided to purchase a full size one, for my home since my other one finished. Just a little note about me: I have deodorant everywhere: I have one in my locker, one in my dance bag, one in my washroom and one in my room. It was on sale fro $2.99
So, yea, this is my favourite toothpaste. Crest 3D White in Radiant Mint. It was on sale so I decided to buy some while it was cheap. True bargain shopper over here. Yea, this whole line of dental products is amazing. I want to try their white strips but I love the toothbrush and toothpaste. I tried the mouthwash and hated however. Each box/tube was $2.99.
Yea, we're into beauty products. Shoppers was having a sale on Sally Hansen Hard as Nails Xtreme Wear Nail Color polishes. I got just a plain grey because believe it or not, I don't own a plain grey and I just thought it would be a really simple yet modern colour to own. This is number 460- Wet Cement. These were on sale for $3.
If you watch Sarahbelle93x on YouTube, you know she loves this colour. I was looking through the nail polishes and saw it was on sale. I was a bit hesitant because bright colours like this don't usually look good on me. Despite my concern, I picked it up. I got home and painted my nails this colour and I love it. I didn't expect to, but it's such a pretty colour, it's hard not to love. By the way, it's 420 - Pacific Blue.
Competition season is so close. I was looking through my lipsticks and I realized my red lipstick for dance (Red Earth's RD239) was completely broken. Like it was smashed and the bullet was disconnected I tried to reattach the bullet by freezing it but it didn't work, so I had to purchase another red lipstick. I went to Shoppers' Beauty Boutique & the make up artist recommended the Rouge Dior Haute Couleur Voluptuous Care in 743 Zianna Red. It's a Russian Red lipstick but it is on the cooler side so it will make your teeth look whiter. This was $36.
Along with the lipstick, I also needed a lip liner as mine is MIA. So, I just went with the matching lip liner to the lipstick. I bought the Dior Contour Lipliner Pencil With Brush and Sharpener in 863 Holiday Red. I was informed this is also waterproof so that's amazing especially for a dancer.
So, that is all I bought on Superbowl Sunday. I do have to go because I'm typing this as I'm watching the game, and its 3rd & 5 with New England winning 17 - 15 New York. Once again, GO PATRIOTS! Just a side note: my team is the Baltimore Ravens but I love Tom Brady, I think he's an amazing quarterback, although Eli Manning is really good too. LOL, little football talk there. Anyway have a great Superbowl Sunday and the commercials, game and half-time show.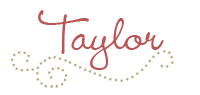 P.S: Here is the first giveaway prize!